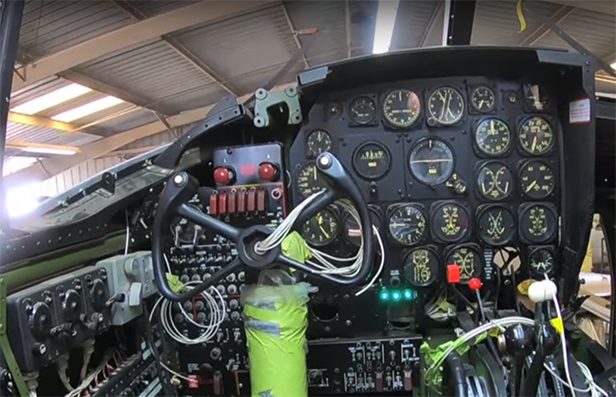 Fantasy of Flight (FoF) owner Kermit Weeks has released a new two-part series detailing the ongoing work on his Douglas A-26.
The aircraft (S/N 41-39401) reportedly saw wartime service with the 9th Air Force and served with the Van Nuys Air National Guard before beginning civilian use as N3457G / "Whistler's Mother." Later acquired by Weeks, the A-26 was damaged during Hurricane Andrew in 1992 and trucked to Chino, California in 1997, where it is now being restored by Carl Scholl and Tony Ritzman of Aero Trader.
The new videos, seen below, were filmed in January, three months after his last Kermie Cam series on the machine. Since then, the team has (among other things) returned the landing gear, wing flaps and flight controls to fully functioning condition and reworked wiring in the cockpit.
The machine will apparently be painted in olive drab and, like FoF's B-25 and B-17, will feature nose art depicting Weeks' wife, Teresa.
(via Kermit Weeks Hangar Thanks, Pascal!)