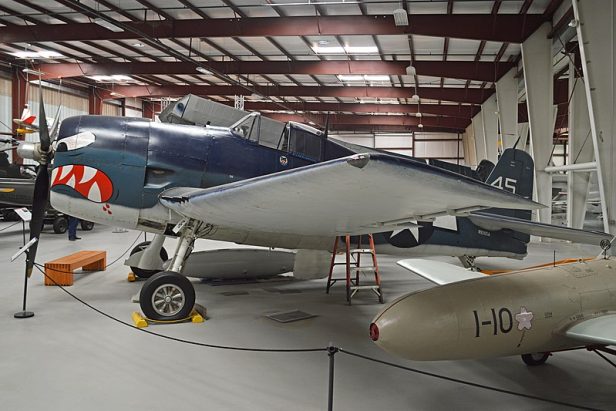 Fagen Fighters WWII Museum in Granite Falls, Minnesota has reported the acquisition of F6F-5 Hellcat B/N 78645.
The aircraft was built by Grumman and delivered in March 1945, serving with VF-14 aboard USS Casablanca (2 tours), VF-80 at NAS Pensacola, FL and spending time at NART Squantum in Quincy, Massachusetts prior to retirement in August 1949. Following WW2 the aircraft was painted orange and used as a radio controlled drone, but it was eventually restored to its original condition and displayed at Yanks Air Museum in Chino, California.
Fagen Fighters reports that the Hellcat will undergo an extensive IRAN (Inspect Repair and Replace as Necessary) and will hopefully be flying by summer 2019.
(via Fagen Fighters WWII Museum Additional Information via Yanks Air Museum Photo: Alan Wilson via Wikimedia Commons)