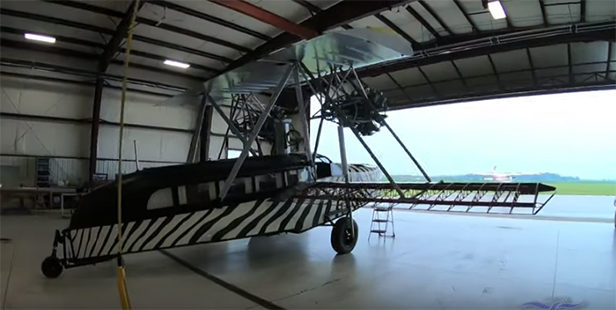 For his latest installment of Kermit Cam, Fantasy of Flight owner Kermit Weeks visits Langer Aviation in Minnesota to check up on his Sikorsky S-38 project.
Langer is working hard to complete the example of the machine, which was introduced in 1928 and became Sikorsky's first widely produced amphibious flying boat. Weeks hopes that the aircraft will be ready in time for involvement in what he describes as "a really big IMAX film project about Martin and Osa Johnson, that will shoot in Africa, and feature both my Sikorsky S-39 and this S-38."
Click below to check out the newly released video.
(via Kermit Weeks)