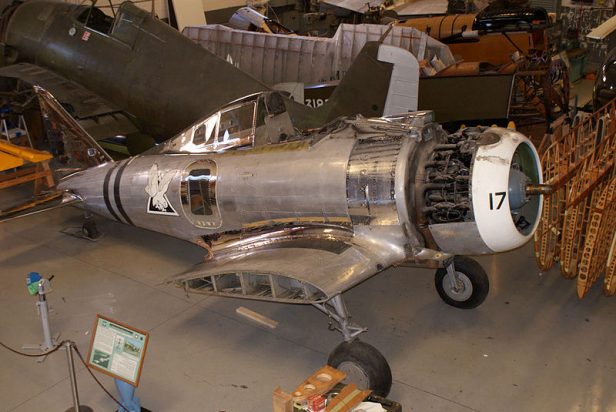 Kermit Weeks has released the second part of his FOF Mechanic's Corner video series detailing the wing skin fabrication of his Seversky P-35A.
In the new video, Fantasy of Flight's sheet metal specialist Rick Reeves continues the process of restoring the P-35 wing, which was damaged in 1992 when Hurricane Andrew struck the Florida-based collection. The wing skin work begun in part 1 is carried through the final steps of the fabricating process and Rick demonstrates the paint prep and painting, followed by the the wing skin going to the wing for fitting, clecos, and riveting.
Click below to check it out.
Part 1 can be seen here.
(via Kermit Weeks Top Photo: Valder137 via Wikimedia Commons)