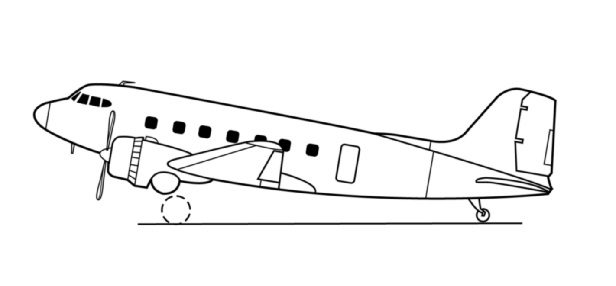 Three C-47/DC-3 aircraft have hit the market.
The collection reportedly consists of three airframes (C-47-DL S/N 9053 – N47FJ, C-47B-5-DK S/N 14511 – N51938 and DC-3-455 S/N 6325 – N486C) as well as six PW R1830 engines.
According to the descriptions, N47FJ was constructed in 1943 and served with the US Army Air Corps in Algeria as well as with the 9th Air Force in England, where it flew sorties in support of the D-Day landings. It last flew in 1990 and has a TTSN of 22,322.75.
N51938 was built in 1944 and originally delivered to the US Navy, serving as an executive transport. It last flew in 1982 and has a TTSN of 21,259.
N486C was built for American Airlines in 1942, but ended up serving with Air Transport Command during WW2. It was later acquired by Eastern Airlines. It last flew in 1990 and has a TTSN of 48,962.
The aircraft are located in Missouri and carry a list price of $135,000 for all three machines. Click here to check out the complete listing.
(Top Image: NASA via Wikimedia Commons)