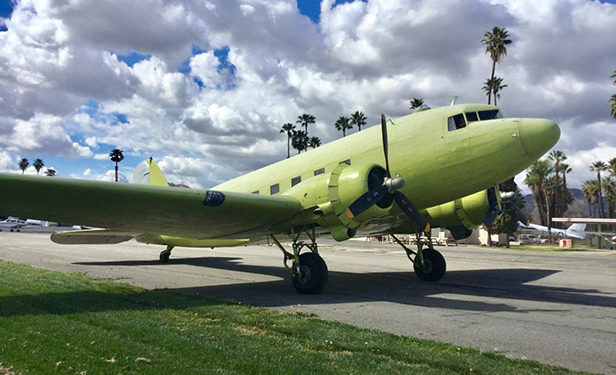 An "in annual" DC-3/C-47 has hit the market. The listing states (in part):
"Released from military service 1958 and transferred to the FAA; Transferred from FAA to the USDA in 1966; Transferred from the USDA to the County of Monroe, FL (Date unknown); Released from Government service and transferred to Howe Enterprises 1998; Transferred from Howe Enterprises to Heartland Air Museum 2012; Transferred from Heartland Air Museum to current owner California Machinery Services, Inc. 2016"
The machine is located in Pasadena, California and is being offered for US $198,500. A great deal of additional information is available along with the listing, which can be found here.