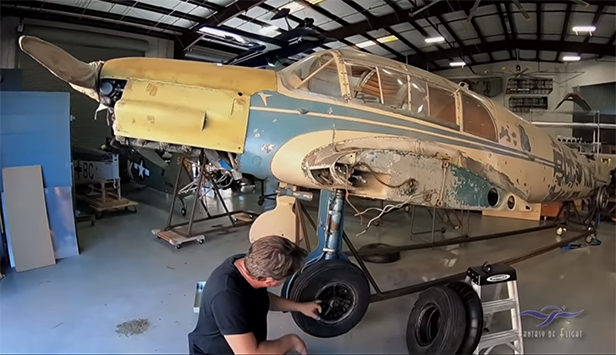 For the latest installment of Fantasy of Flight's Mechanic's Corner, owner Kermit Weeks has shared a two part video update on the restoration of his 1936 Messerschmitt Bf 108.
Part 1 features restoration specialist Paul Stecewycz talking about the restoration of tail and wing components and demonstrating the operation of the mechanical trim wheel. In part 2 Stecewycz visits the large paint stripping booth to explain, then demonstrate, the process of plastic blasting the paint layers and filler materials off of the 108 wings.
Click below to check out both parts.
(via Kermit Weeks Hangar)