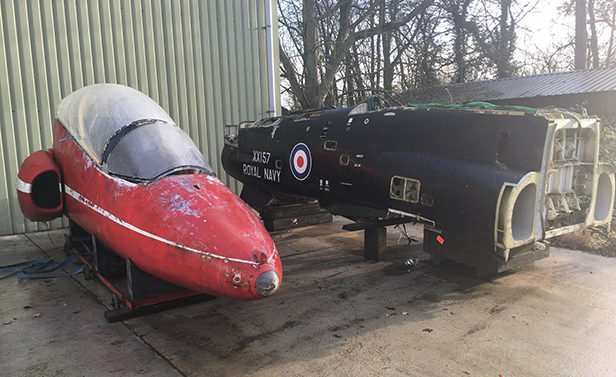 A BAe Hawk T1 fuselage / cockpit has hit the market.
Details are scarce, but the offering reportedly consists of the center/rear fuselage with a fiberglass cockpit mock-up included. The offering is described as "ideal for a movie prop / museum display."
The fuselage/cockpit is located in Ipswich, UK and is currently available for GBP 3,595. Click here to check out the complete listing.