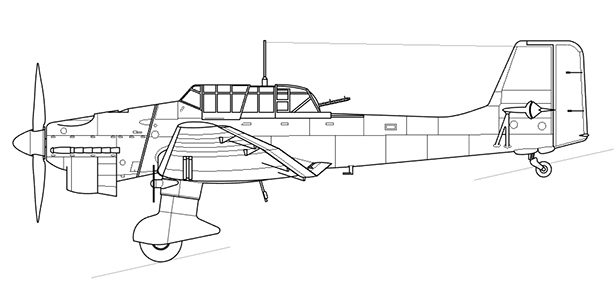 On Saturday, the Flying Heritage & Combat Armor Museum (FHCAM) in Everett, Washington unveiled a Junkers Ju 87 R-4 Stuka that is currently under restoration to flying condition.
The machine was built in 1941 and served with Lehrgeschwader 1 and Sturzkampfgeschwader 5 in northwest Russia. In April 1942 it crashed after being shot down by Soviet fighters during a mission to bomb Murmansk. Its remains were finally recovered in the 1990s and were displayed at the Deutsches Technikmuseum before being acquired by FHCAM.
Restoration began in 2013 and, when complete, it will be one of only three surviving Stukas left anywhere in the world and the only one in flying condition. The process is reportedly expected to last another 1.5 years.
Click below to check out a videos of the newly unveiled airframe.
(via Flying Heritage & Combat Armor Museum, Fight to Fly Photography and Randy Malmstrom Top Image: Kaboldy from Wikimedia Commons Thanks, Pascal!)