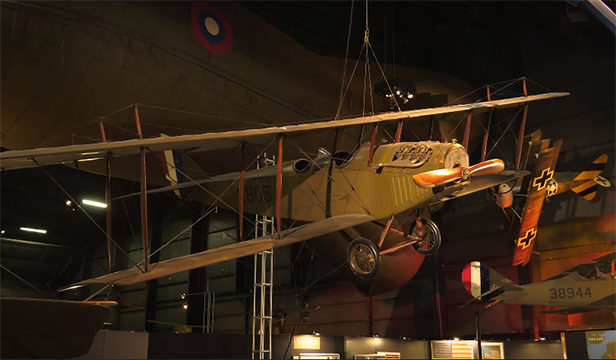 On Wednesday, the National Museum of the U.S. Air Force in Dayton, Ohio lowered their Curtiss Jenny from its suspended position and relocated it to floor display in an area previously occupied by their Avro 504K.
The museum's Avro is currently undergoing restoration and will reportedly hang above the Jenny in the museum's Early Years Gallery upon its return to display. To learn more about the Avro restoration, check out the new Fall 2018 edition of The Flying Machine journal.
Click below to check out photos and video of the Jenny's recent move.