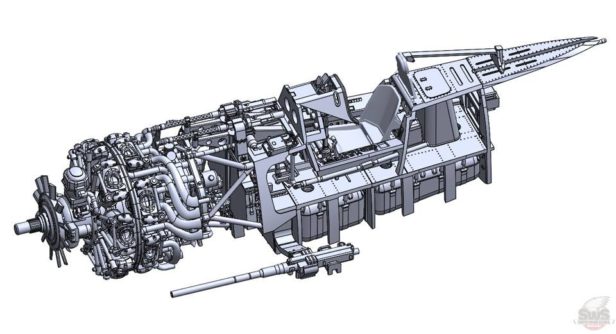 Zoukei-Mura has released an update and new renderings of their 1/32 Fw 190 kit, which is currently in development.
The company states that the process has been "fraught with hurdle after hurdle" but "has at last reached a turning point":
How should we bring you the SWS take on the famous "butcher bird"?! In search of the answer, we happily enjoyed an indescribable continuation of hardships. But where there's a will, there's a way. Just like those wise words, we have begun to see a terrific form of the Fw 190, fit for an SWS kit.
The company had previously stated its desire to make the Fw 190 kit the "strongest," "most beautiful" and overall best SWS (Super Wing Series) kit ever. The recent update notes that the release will take some time due to "the confirmation of details, negotiation and meetings with the mold production," but concludes on a positive note: "To all of the worried Fw 190 fans, now it's just a matter of time and patience."
Check out an additional rendering below.

(Zoukei-Mura via VOLKS USA)