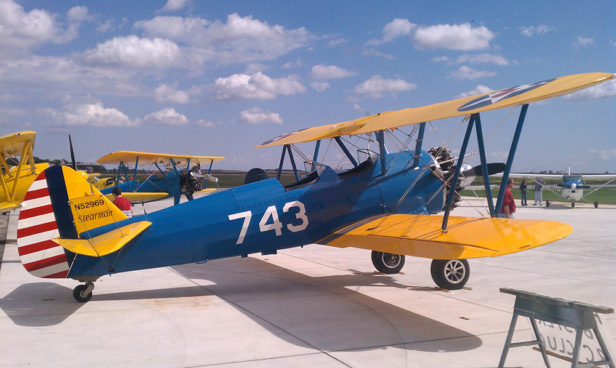 Boeing Stearman 450 N52969 (S/N 75-5082) has hit the market.
According to the listing, the machine is an SRA Fly-In trophy winner in "excellent condition with standard airworthiness certificate." It is reportedly equipped with a 450 hp Pratt & Whitney 985 rebuilt By Covington and has a total time of 4,000 hrs with 175 SMOH. Additional features reportedly include an avionics package and "fresh annual with sale."
The aircraft is located in Richmond, Indiana and is currently available for bidding. Click here to check out the complete listing.