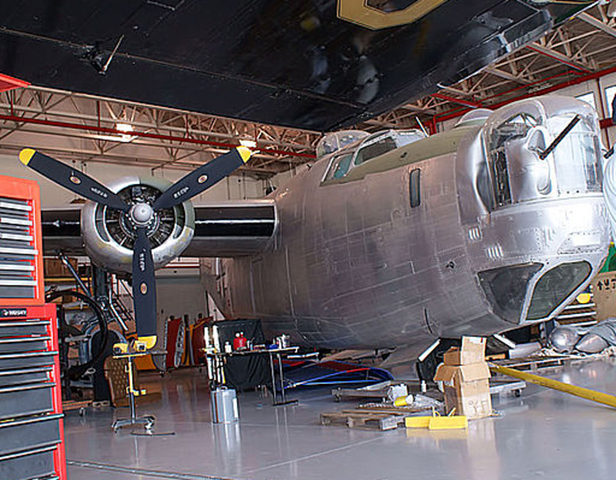 Kermit Weeks has released part 2 of his video tour through his B-24J Liberator based at Fantasy of Flight in Polk City, Florida.
This particular aircraft was one of four surplus Indian Air Force B-24 bombers acquired by collectors in the early 1970s before being purchased by Weeks and flown to Fantasy of Flight in the early 1990s. It will reportedly undergo a complete restoration before flying again.
The video consists of a walk-around and walk-through and includes an abundance of interesting details. Part 1 can be seen here. Click below to check out part 2.
(via Kermit Weeks Top Photo: Valder137 [Cropped] via Wikimedia Commons)