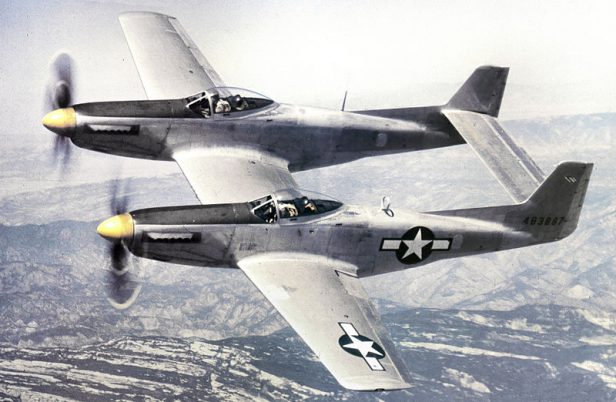 AirshowStuff has released a new video filmed from the cockpit of the world's only flying XP-82 Twin Mustang as it performed evening flybys at the recent AirVenture fly-in in Oshkosh, Wisconsin.
The F-82 long-range escort fighter was designed late in WW2 and became the last propeller-driven fighter produced in quantity for the U.S. Air Force. Tom Reilly of Douglas, Georgia acquired the XP-82 prototype from Walter and Margaret Soplata in 2008 and restoration to airworthy condition began that July at Douglas Municipal Airport. Additional F-82 parts were sourced from Alaska and Colorado and a rare, left-hand turning Allison V-12 was located in Mexico. Additional components, including full second cockpit controls and a second canopy (one that "is completely different from any P-51 type") were sourced from San Francisco and Tampa, respectively. The machine performed its first post-restoration flight on January 1, 2019.
Click below to check out the new video, as well as footage of the aircraft filmed from the ground during the event.
(via AirshowStuff via The Drive Top Photo: United States Air Force [Public Domain], via Wikimedia Commons)