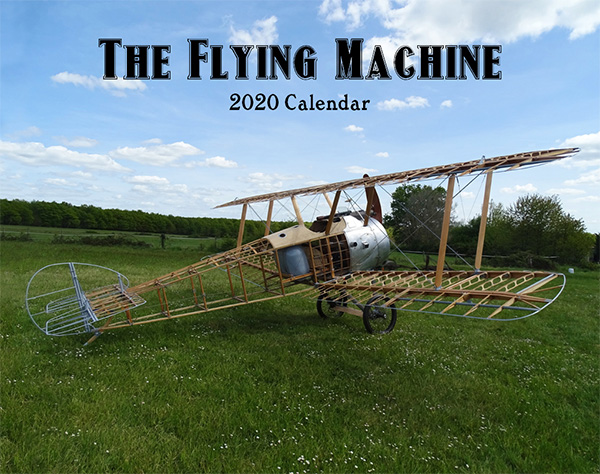 Aerodynamic Media, LLC is proud to announce the release of The Flying Machine 2020 Calendar!
The Flying Machine 2020 Calendar compiles 12 beautiful, full-color photos of WW1 aircraft located around the world, with a focus on some of the outstanding reproductions and restorations that have been featured in The Flying Machine journal during its first three years of publication. The calendar measures approx. 11"x14" (closed) and is available as a PDF download or in print format utilizing high-quality cover stock with Wire-O binding.
Aircraft Include: Morane-Saulnier Type N; Hansa-Brandenburg C.I; Albatros D.Va; SE.5a; Sopwith Pup; Fokker D.VII; Thomas-Morse S-4B; Sopwith Camel; Fokker Dr.1; Sopwith 1 1/2 Strutter; Avro 504K; Etrich/Lohner Taube
The calendar is available for a limited time only. Click here to get yours today!