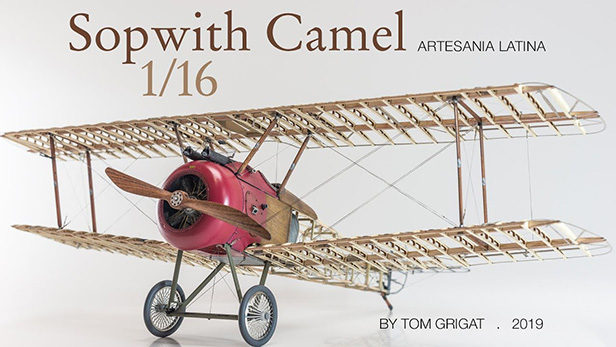 The latest stop motion video from modeler extraordinaire Tom Grigat features construction of Artesanía Latina's Sopwith Camel structure model in 1/16 scale.
Grigat had previously constructed the company's Fokker Dr.1 and noted that the Camel kit, which consists of approximately 750 pieces of metal and wood, is "not as easy to build." Despite this, he states that the process is "well guided," with the kit offering step-by-step instructions with video tutorials and more than 600 photos.
Click below to check it out.
The kit is currently available here.
(via TOMs Modelling in Motion)