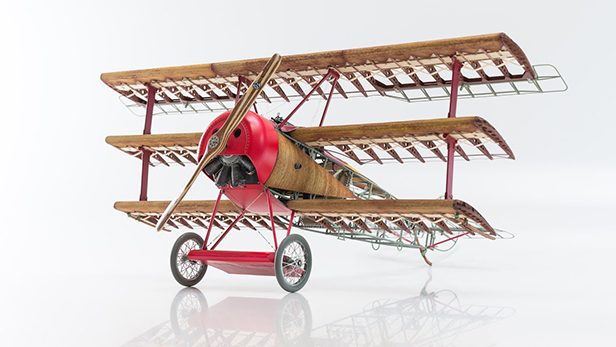 For his latest stop motion assembly video, modeler Tom Grigat tackles Artesanía Latina's new 1/16 structure kit of the Fokker Dr.1.
The kit is said to be museum quality, boasting wood and injected metal parts, cockpit details and multimedia instructions with video tutorials and more than 600 photos. The completed model spans 17.72"W x 14.17"L x 7.24"H and includes an optional methacrylate engraved stand for display.
Tom reports that it was "relatively easy to build and well guided," stating that his new video shows "how appr. 750 pieces of metal and wood could be combined to a beautiful aircraft model." Click below to check it out.
The model is currently available for $264.99.
(via Tom Grigat)