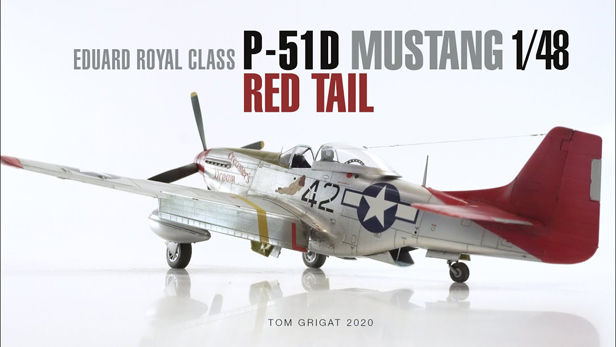 As the subject for his latest stop-motion model assembly video, Tom Grigat of TOMs Modelling in Motion takes on Eduard's "Royal Class" 1/48 P-51D kit. Tom states:
"This video is about the kit opponent of my recent animation of the Hobby Boss version were I had to add a lot of after market parts to get a good result. This Royal class kit from Eduard is so perfect detailed that assembling out of box has been better than the other kit with all the additional parts. I hope you'll like it… I achieved the bare metal look with – for me – a new type of acrylic colors: KColors from custom paint industries. Other colors: Alclad Mil-Specs, Alclad II metallics, Alclad Aqua Gloss. Antenna cable simulated with rubber thread from Uschi van der Rosten."
Click below to check out the new video.