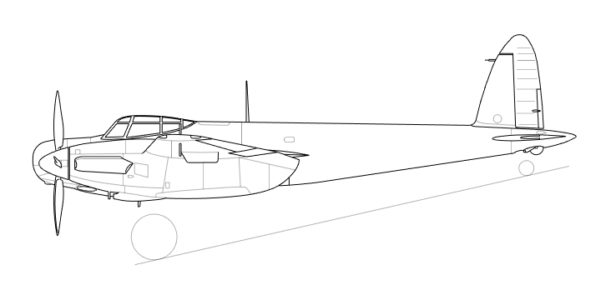 On November 8, Avspecs, Ltd. rolled out Mosquito FB VI PZ474 for its first port engine test in Ardmore, New Zealand.
The machine was originally constructed at Hatfield in 1945 and used for RAF training before moving on to New Zealand in 1948, where it was overhauled and delivered to 75 Squadron as NZ2384. In the early 1950s, the aircraft was acquired by new owners and registered as ZK-BCV before being transferred to the United States. There, the Mosquito was given civil registration N9909F and, from around 1955-66, was owned by the Insurance Finance Corp. of Studio City, CA. During this time it was believed that the machine was used by the CIA for intelligence gathering in South America.
In 1970, PZ474 was abandoned and began a period of decline. It wouldn't be saved until 2014, when it was acquired by Rod Lewis of Lewis Air Legends in San Antonio, Texas.
Restoration soon began and, over a period exceeding 75,000 hrs, the Avspecs team built up the wooden framework while the Rolls Royce Merlin engines were restored in America. When complete, the aircraft will be one of only four examples of "the Wooden Wonder" flying anywhere in the world. It will reportedly conduct its test flight in New Zealand before being shipped back to its new owner and operated in the US.
Check out a video of the recent engine test below.
Yesterday the team rolled out the newly painted FBVI, PZ474 and fired up the port engine for the first time. She ran, sweet as!. #onlyinNZ #mossienumber3

Posted by Avspecs Ltd. on Friday, November 9, 2018

(via Avspecs, Ltd., NZ Warbirds Association and NZ Herald Additional Information via Mossie.org and Warbird Registry Top Image: Kaboldy from Wikimedia Commons)