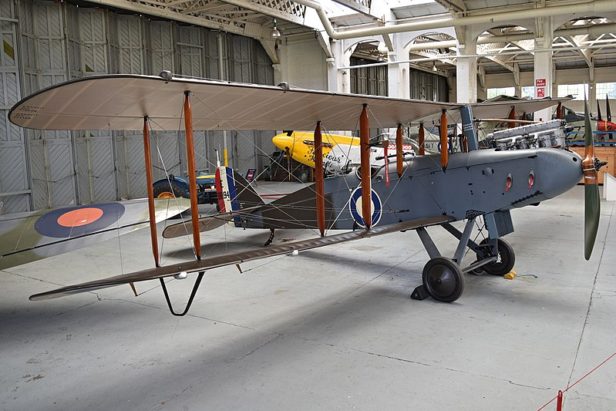 The Historic Aircraft Collection has announced the first post-restoration flight of de Havilland DH.9 E8894/G-CDLI.
As previously reported, the aircraft is one of two DH.9s discovered in an elephant stable in India and restored over a 15 year period by Guy Black's Retrotec workshop in East Sussex, England. While the first example (D-5649) was rebuilt for static display at the Imperial War Museum, this second DH.9 was restored to airworthy status and is powered by the only airworthy Siddeley Puma engine in the world. The aircraft is owned by Retrotec's sister company Aero Vintage and operated by Historic Aircraft Collection.
The flight was reportedly conducted yesterday from the Imperial War Museum's Duxford airfield with pilot Dodge Bailey at the controls. It lasted 30 minutes and was described as "trouble free."
Click below to check out photos and video of the test.
Here is a short video of the first landing of our wonderful De Havilland DH9 E8894.

It's not easy finding that three point attitude at times, especially when there is nobody to ask how it's done! This would have been the first DH9 landing in at least 80 years!

Posted by Historic Aircraft Collection on Tuesday, May 14, 2019
The collection reports that a limited edition drawing commemorating the historic flight commissioned by HAC and signed by Guy Black, Dodge Bailey and the artist Pavel Rampir is now available. For further details, please call 01580 830 215.
(via Historic Aircraft Collection Top Photo: Alan Wilson via Wikimedia Commons)