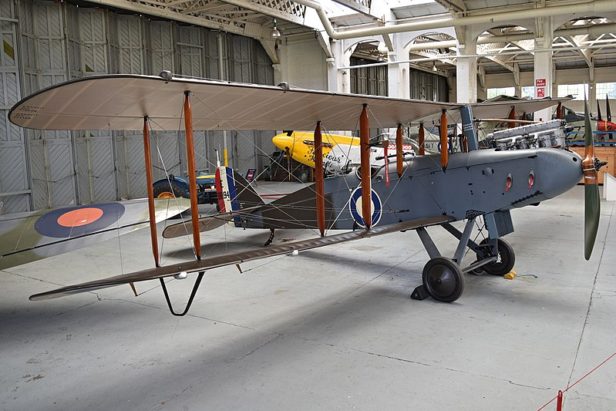 On October 19, The Historic Aircraft Collection's newly restored de Havilland DH.9 E8894/G-CDLI performed its initial engine test at Duxford.
The aircraft is one of two DH.9s discovered in an elephant stable in India and restored by Guy Black's Retrotec workshop in East Sussex, England. While the first example (D-5649) was rebuilt for static display at the Imperial War Museum, this second DH.9 was restored to airworthy status and is powered by the only airworthy Siddeley Puma engine in the world.
The machine is reportedly undergoing ground runs for CAA paperwork. At the moment, a time frame for flight testing has not yet been announced. Click below to check out a video of Friday's test.
Historic Aircraft Collection's de Havilland DH9 has its initial engine run at Duxford, 19 October 2018.

Posted by De Havilland DH9 E8894 on Monday, October 22, 2018

(via De Havilland DH9 E8894 Top Photo: Alan Wilson via Wikimedia Commons Thanks, Pascal!)