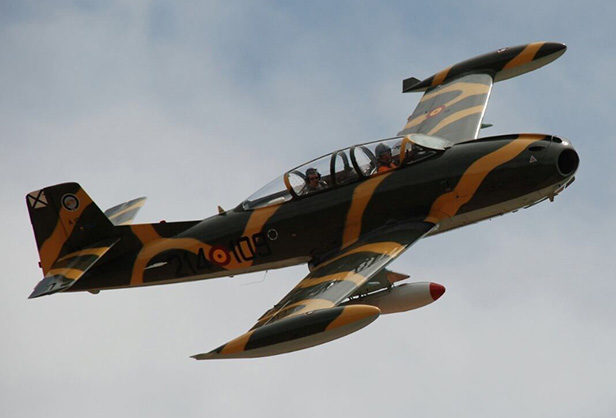 A 1970 Hispano Saeta has hit the market.
The listing states that the machine is privately owned and "in perfect state of operation and in flight order" with "all the documentation in rule to fly."
The Saeta was a two-seat advanced jet trainer designed by Willy Messerschmitt and constructed by Hispano Aviación. The type performed its maiden flight in 1955 and went on to serve with the air forces of Spain and Egypt. It was also developed into the HA-220 "Super Saeta" which was equipped with attack capabilities.
This particular aircraft is located in Valencia, Spain and is currently available for US $200,000, although bids are also being accepted. Click here to check out the complete listing.