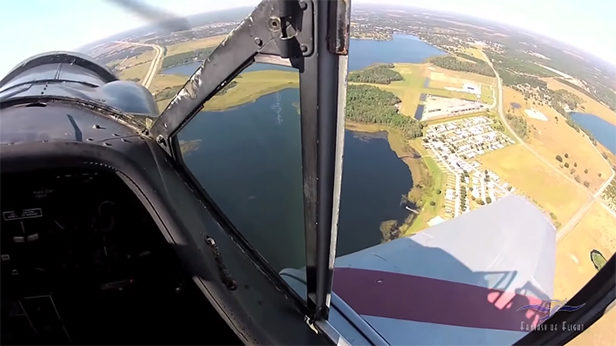 For his latest installment of "Kermie Cam," Fantasy of Flight owner Kermit Weeks has released a new version of his North American AT-6 flight while providing a full review of the machine's cockpit and a voice-over of the flight, which includes a couple of rolls, 4 point roll and snap rolls.
This particular machine is a AT-6D painted in the colors of the Womens Airforce Service Pilots (WASP) and featuring their mascot "Fifinella" on the cowling.
Click below to check out the new video.
(via Kermit Weeks Hangar Additional Information via Fantasy of Flight)