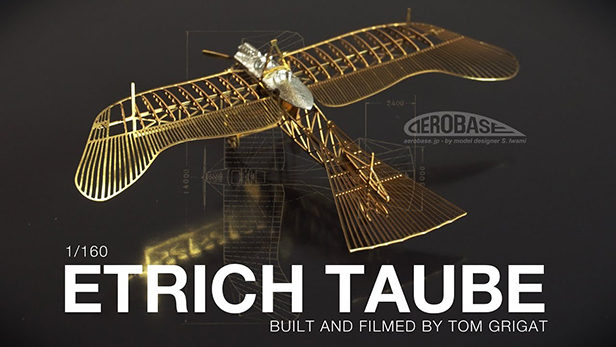 Modeler extraordinaire Tom Grigat has returned with a new stop motion animation video detailing his construction of Aerobase's 1/160 Etrich Taube.
The model consists of brass parts and represents the structure of the unique Austrian design, which was introduced in 1910 and saw military service as a training and reconnaissance machine. Regarding the Aerobase kit, Grigat states:
It's completely assembled without any glue used and is more some kind of a little trinket than a scale model. But it shows the beautiful construction of the aircraft – and the propeller rotates by blowing at it…
Click below to check out the video.
The Aerobase Taube is available here. To learn more about the Taube and a full-scale reproduction that recently performed its maiden flight, check out the Fall 2018 edition of The Flying Machine journal.
(via Tom Grigat)