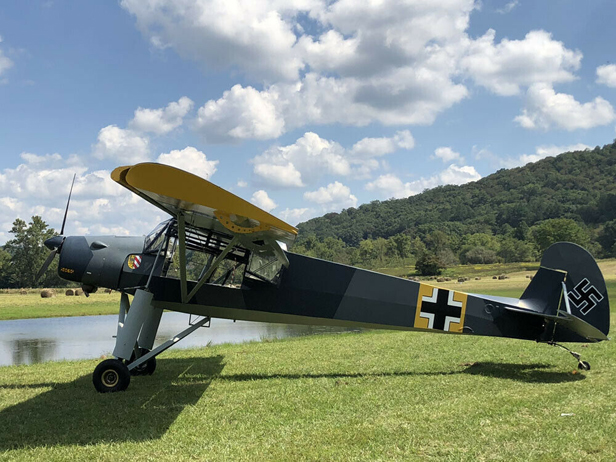 Please Note: This is an archived post. The information presented here may not be current and the associated listing may no longer be active.
A Slepcev Storch STOL aircraft has been spotted for sale. The listing states (in part):
This is one Super STOL aircraft that is a ¾ scale replica of the famous German plane, the Fieseler Fi 156 Storch. If you want the ultimate STOL aircraft then this is the one. Some of it features are: Rotax 912ULS 100 HP engine, Whirlwind STOL 75 inch 3 bladed propeller with spinner (new)… Full leading edge slots… 220 hours TTSN on airframe and engine, Built by the factory in Serbia in 2007 and imported into the US in 2007 with 75 hours TTSN, Experimental Certificate with Operating Limitations… MicroAir comm radio, Becker ATC 4401-1 Transponder with blind encoder, 8:50 x 6 tires, Marc Ingegno wheels and disc brakes, Maule tailwheel with solid tire, All new fuel system with electric aux pump and return line to tank, Fresh Conditional Inspection at time of sale
The aircraft is located in Priest River, Idaho and is currently being offered for US $65,000, although offers are also being accepted. Click here to check out the complete listing, which includes additional information and photos.