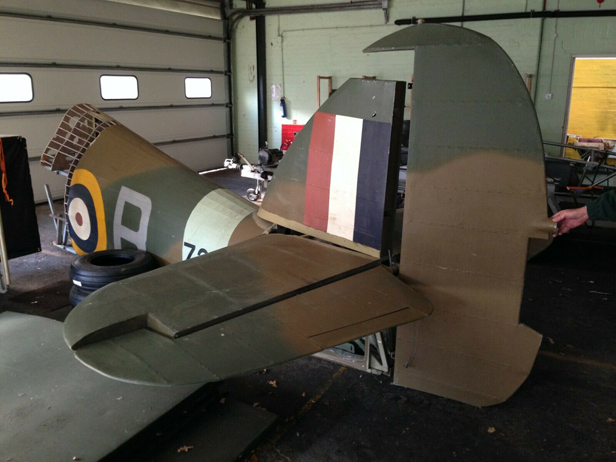 Please Note: This is an archived post. The information presented here may not be current and the associated listing may no longer be active.
A Hawker Hurricane aft fuselage / empennage has been spotted for sale. The listing states (in part):
Here we have a replica Hawker Hurricane rear fuselage, rear main plane and fin for sale. Built by RRS Aviation, Hawkins, Texas. It was part of 2 Hurricanes that were built using original parts from 5 other aircraft which were purchased from Jack Arnold in Canada. Displayed at the Wright Patterson AFB, Ohio as Z3174/XRB it was sent Hawker Restorations who rebuilt the aircraft using original parts. At this stage the replica rear fuselage, fin and mainplane were removed. The completed aircraft was returned to the US. Internally built from square welded tubing the metal from is covered with wooden stringers and formers and which in turn are covered with a doped and painted Irish linen to form the skin as shown. This rear section was built to be functional and there are various pulleys which are internally mounted. Included are also several fuselage panels and 2 large wing sections.
The section is currently on display at the Fenland Aviation Museum near Wisbech, UK and is available for £3,600. Click here to check out the complete listing.