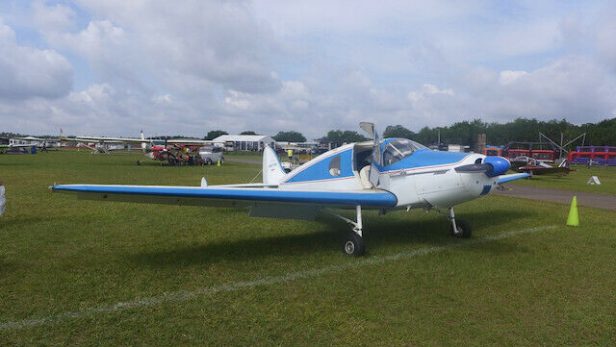 A 1946 Bellanca Cruisair Senior 14-13-2 has been spotted for sale. The listing states (in part):
Tenth owner since new, Aug 1946, purchased December 1991, flying and in-license since purchase. N86728, Ser# 1089, TTAF 2060; complete restoration 1973-76 , always hangared since restoration complete Jan 1976; Ceconite 101 is good. Franklin 6A4-165-B3 – heavy case; 606 SMOH; R&L Slick impulse mags; POC oil cooler; 35A alternator; Tarver Aeromatic F100 propeller; Terra – TX760D Comm, TN200D VOR/ILS, and TRI-NAV CDI, Narco AT150 Xpndr, SkyHunter 1221.5/406 ELT, PS Engineering 2-place Intercom, second comm. boost TX transformer plus antenna on belly for handheld; Wheelen Comet Flash strobes – white wing tips and a red belly.
The aircraft is located in Simpsonville, South Carolina and is currently available for bidding. Click here to check out the complete listing, which includes a lengthy list of features and maintenance highlights as well as additional photos.