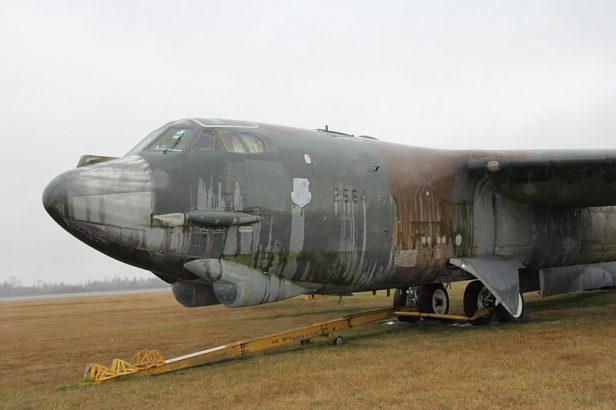 Over a four hour period yesterday, the Museum of Flight in Seattle relocated their newly restored B-52 "Midnight Express" to its new, permanent home on the west side of the Museum's Aviation Pavilion.
As previously reported, the bomber (S/N 59-2584) had been parked outdoors at the museum's Paine Field facility for 26 years before a $2.2 million restoration effort was launched. The machine will now serve as the centerpiece of a new Vietnam Air War Memorial Park, which is slated to open on May 25, 2019 and will pay tribute to the aircraft of the Vietnam War and honor the service members who flew and supported them.
Click below to check out video of yesterday's move.
It took about four hours to move and position our B-52, "Midnight Express," up the ramp and onto its place in the under-construction park. These crews are so good, they make it look easy! What a great sight.

Posted by The Museum of Flight on Monday, March 11, 2019

(via Museum of Flight Top Photo: Clemens Vasters via Wikimedia Commons)