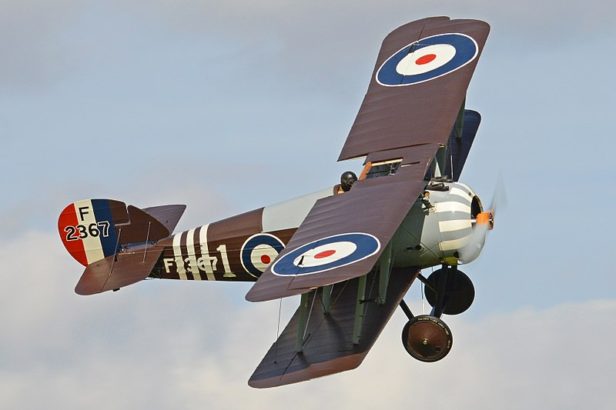 New Zealand-based aircraft manufacturer The Vintage Aviator, Ltd. has expanded its list of machines for sale, with offerings now including four WW1 aircraft reproductions and two rotary engine types.
In addition to the Hispano-Suiza-powered SE.5a and Le Rhone-powered Sopwith Pup listed in November, TVAL is now offering RAF1a-powered BE.2e G-CJZP, which has amassed a total time of 42 hours, and Bentley B.R.2-powered Sopwith Snipe G-CKBB (pictured above) which represents F2367 of 70 Squadron.
TVAL has also expanded their inventory to include powerplants, and is currently offering a limited number of reproduction 110 hp Le Rhone and 230 hp Bentley B.R.2 rotary engines.
Click here to check out the full aircraft listings, and here for engine listings.
(Top Photo: Alan Wilson via Wikimedia Commons Thanks, Pascal!)