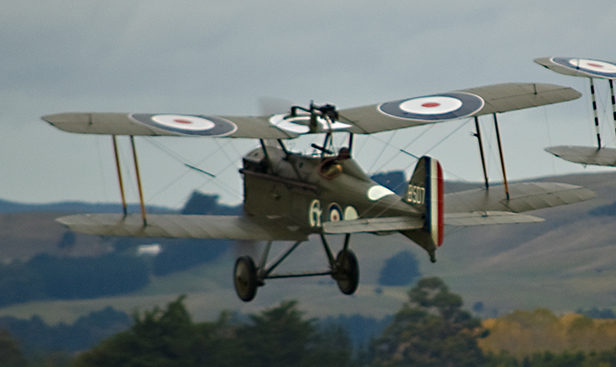 New Zealand-based aircraft manufacturer The Vintage Aviator, Ltd. is offering two of their exquisite airworthy WW1 aircraft reproductions for sale.
The first is a Hispano-Suiza-powered SE5a in 60 Squadron markings. The listing states (in part):
With extensive research and skilled craftsmanship we have built an accurate RAF Se5a reproduction. Every bit of detail you would have found in an original, you'll find in this example. Completed in 2006 with 80 hours worth of flight time, this aircraft has been well looked after and professionally maintained by our staff at Hood Aerodrome in Masterton New Zealand.
The second machine is is a recently completed Sopwith Pup in RNAS markings which has "only just finished its airworthiness program " and is "near new." The aircraft is reportedly equipped with an original 80 hp Le Rhone engine that has been restored to an airworthy condition.
Prices for the machines are available upon request. Click here to check out the complete listings.
(Thanks, Pascal! Photo: Phillip Capper via Wikimedia Commons)