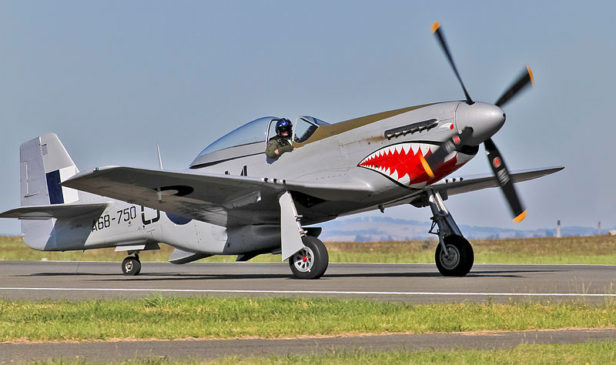 The RAAF Museum's CA-18 Mustang Mk 23 is reportedly one step closer to returning to the air with initial ground runs of its newly installed Packard Merlin engine.
This particular aircraft, A68-170 (now painted as A68-750), was transferred from No 7 Stores Depot to the RAAF Museum for display in 1970. It underwent restoration in the mid-1970s and was known as "Duffy's Delight." Another restoration followed in 1989 which saw every component of the aircraft disassembled and refurbished. The project lasted 10 years, which the Mustang returning to the air in February 1999.
In recent years, the Merlin engine was removed and sent to the UK for overhaul, and was returned to the airframe in late 2018. Click below to check out a video of the test conducted earlier today.
(via RAAF Museum and Heritage Centres and Friends of the RAAF Museum Video: DJV1650 Additional Information via RAAF Museum Point Cook [Wayback] Top Photo: Johntorcasio from Wikimedia Commons)