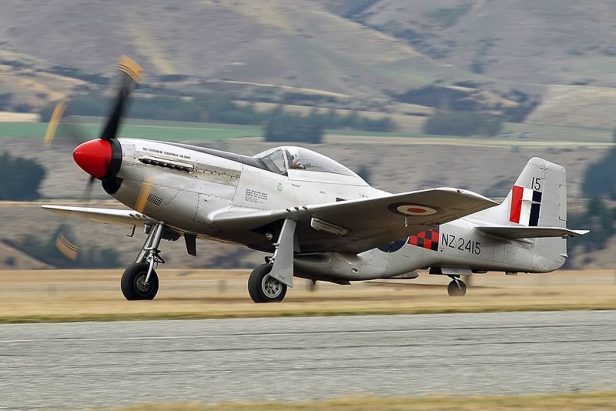 P-51 Mustang ZK-TAF has hit the market. The listing states (in part):
First realistic offer secures. Two seat conversion and currently certified for flying Part 115 Adventure flights in New Zealand. 1600 TT airframe, recent top overhaul of the engine, cooling system and prop overhaul recently complete. All airframe mods and inspections carried out. Great avionics fit. Hangared with NZ Warbirds Association, Ardmore, New Zealand. Fantastic condition overall.
Click below to check out the full listing post.
(via NZ Warbirds Association Inc Photo: Jeff Gilbert – JGPhotographics.com via Wikimedia Commons)