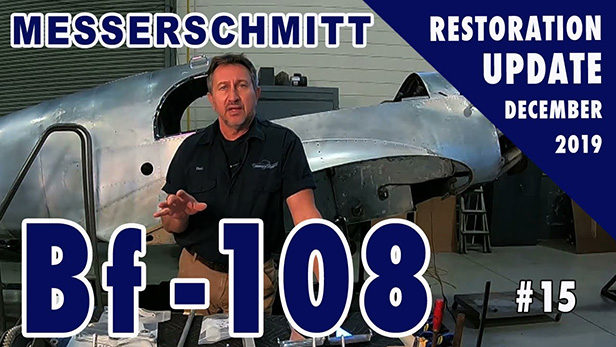 Fantasy of Flight owner Kermit Weeks has shared the December update on his Messerschmitt Bf 108 restoration project.
The latest video features Fantasy of Flight Restoration Specialist Paul Stecewycz providing an update on current work as well as a wrap-up of the year's progress before ending with another personal insight into how he got started in aircraft restoration.
Click below to check it out.
(via Kermit Weeks)