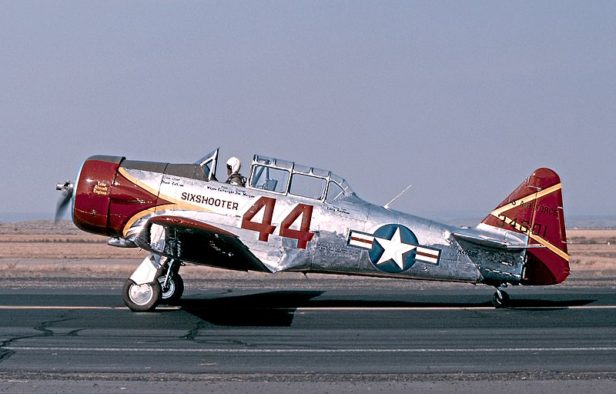 An "always hangared" North American AT-6G (N4269E) has hit the market. The listing states (in part):
North American AT-6G, Only 490 Hours Since Ground-up Restoration, 112 Hours on Engine Since IRAN with Overhauled Cylinders.
Specifically, the airframe is listed as having 490.3 hours since complete ground-up restoration (1994) and 1739.7 hours since 'G' conversion. The P&W R-1340-AN1 engine reportedly has 363.6 hours SMOH by Tulsa Aircraft Engines and 112 hours since IRAN with overhauled cylinders. Additional features include an avionics package, new canopy cover, fast throw ailerons, new wiring at restoration, new tires and annual inspection completed in October 2019.
The aircraft is located in Carson City, NV and is currently being offered for $240,000. Click here and here to check out complete listings.
(Photo: Tequask via Wikimedia Commons)