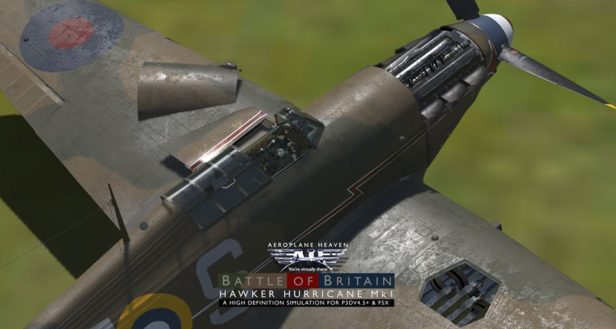 Aeroplane Heaven has announced that their Hawker Hurricane Mk 1 for P3D (V4.4+ dedicated) and FSX is nearing completion.
The model will reportedly feature full PBR (Physically Based Rendering) materials and textures to provide a new level of realism, making it what the developer believes will be the first warbird made completely with PBR technology both inside and out. The detail level is described as "exceptionally high" and there are many unique animations.
A selection of screenshots have been released showing the aircraft in P3DV4.5, although tech specs note that it will also be compatible with V2, V3 and V4.3. The model will reportedly be coming to FSX SP2/Accel Pack/Steam as well. A final release date has not yet been announced.
Click below to check out additional images.

Product Page ($29.95 via Aeroplane Heaven)