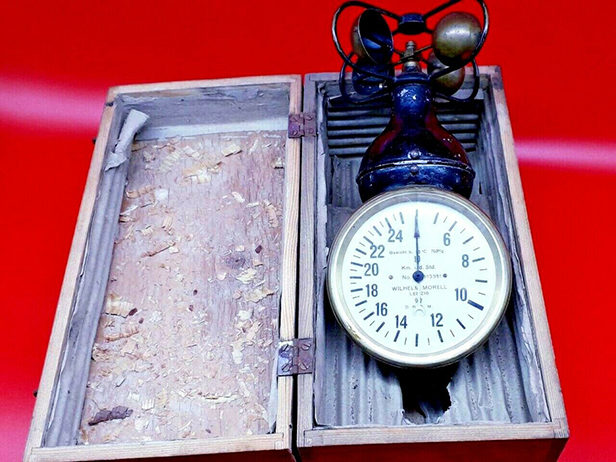 An "extremely rare" Wilhelm Morell German aircraft airspeed anemometer has been spotted for sale. The listing states (in part):
Original German airspeed instrument (anemometer) by Wilhelm Morell, Leipzig in original box! Circa – 1917 / 18. Number: 113981. This type of airspeed instrument was usually fitted to a wing strut within sight of the pilot. The brass 'cups' rotated to display the aircraft speed in Km/h. In excellent untouched original condition, retaining almost all of its German military black paint. The brass cups are spinning easily, I think it's working.
The instrument is located in Sao Paulo, Brazil and is currently available for bidding. Click here to check out the complete listing.