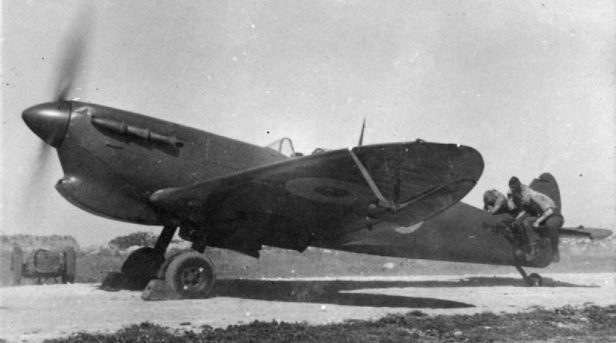 The Spitfire AA810 project has announced a new partnership with Kennet Aviation to provide CAA A8-23/25 oversight for the restoration to flight of a Spitfire PR.IV (example shown above).
As previously reported, Spitfire AA810, flown by Alastair "Sandy" Gunn of 1 PRU RAF, departed RAF Wick in Scotland for a photo reconnaissance mission to Trondheim, Norway on March 5, 1942. During the flight, Gunn was forced to bail out after being shot down by two Messerschmitts of Jagdgruppe Losigkeit near Surnadal. Gunn became a POW and took part in The Great Escape in 1944, but sadly was recaptured and executed.
The remains of the Spitfire were recovered in July, with "some 70% of the aircraft" remaining intact. It is now receiving a full restoration to airworthy status and will reportedly incorporate a significant amount of original material. Plans also call for a few unsuitable elements of the aircraft to be used in various memorials.
According to the recent announcement, some outsourced work will be carried out by third parties, however the project will be completed and flown from Kennet's Old Warden facility. AA810 is scheduled to be completed by the end of 2022 with a first flight for early in 2023. Ongoing maintenance support post first flight will also be carried out by Kennet Aviation.
Check out the full announcement below.

(via Spitfire AA810 – Restoring Sandy's Spitfire Top Photo: Royal Air Force Official Photographer [Public Domain], via Wikimedia Commons Thanks, Pascal!)