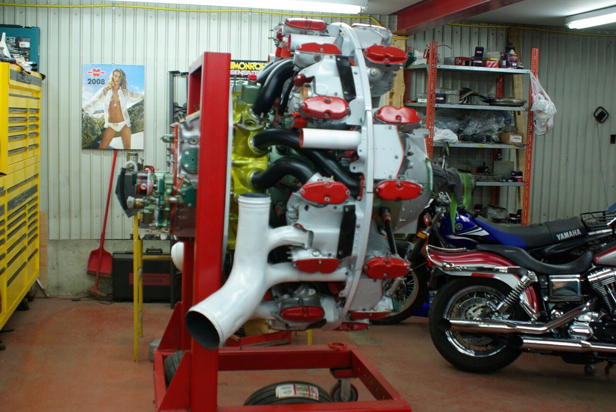 A Wright Cyclone R2600-20 has hit the market. The listing, translated from French, states:
R2600-20 14 CYLINDER RADIAL MOTOR WAS ON A GRUMMAN AVENGER TBM3. This engine has been dismantled and cleaned and painted and put anti-corrosion inside. No logs, mags, and carburetor. FOR DISPLAY ONLY
The engine is located in St-Raymond QC, Canada and is currently being offered for C $18,500.00 (approx. US $14,101.68), although bids are also being accepted. Click here to check out the complete listing.