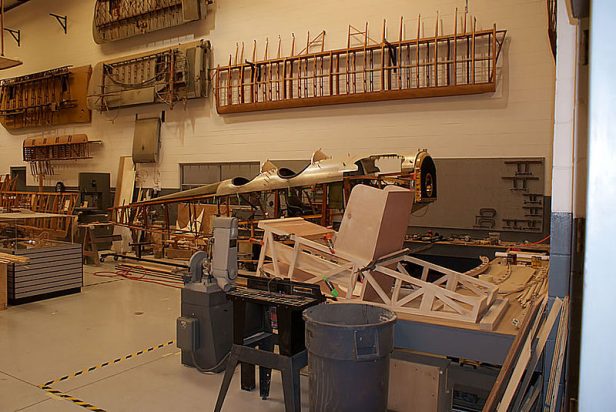 Fantasy of Flight owner Kermit Weeks has provided an update on the restoration of his original Curtiss JN-4D Jenny.
The aircraft (S/N A5360 / C/N 2404) was damaged when Hurricane Andrew struck the Florida-based collection back in 1992. Since then, all damaged wood and metal components have been replaced, including all of the wing spars and fuselage longerons. Fabric work is also said to be just about complete, including the application of the same USAAS markings the machine wore while it was based at the EAA Museum in Oshkosh back in the 1980s.
Click below to check out the update.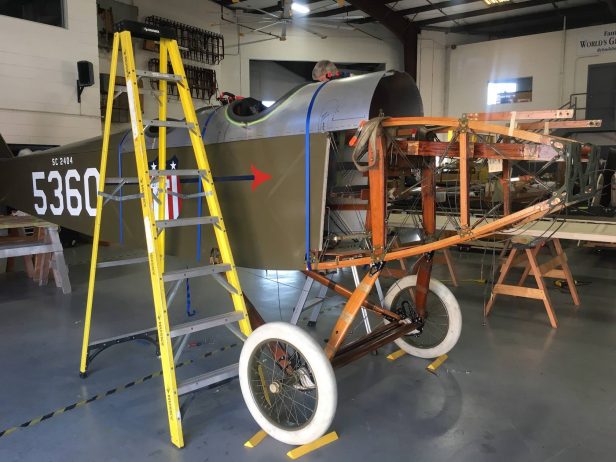 Here he is tweaking the tail assembly.

Note the two fuel tanks in the foreground. One is for this project and one is for a second one I have.

Posted by Kermit Weeks on Monday, March 19, 2018

(via Kermit Weeks Additional Information via Aerial Visuals Top Photo: Valder137 via Wikimedia Commons)