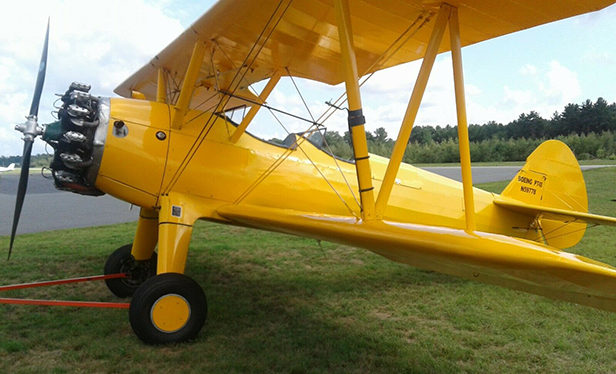 A 1943 Stearman PT-17 is available for sale. The listing states:
REBUILD FEBRUARY 2013 S.M.O.H. 325 HOURS ELECTRIC STARTER/ALT. RED LINE BRAKES FLYING REGULARY KING 155 I/COMM KR76 TRANSPONDER ALWAYS HANGARED CONTINENTAL R670-5 220H.P.ALL CYLINDERS OVER 70/80 S.T.C. SMOKE AND TAIL HOOK JUNE 2019 ANNUAL INSPECTION IN PROGRESS
The aircraft is located in Miami, Florida and is currently available for US $69,000, although offers are also being accepted. Click here to check out the complete listing.