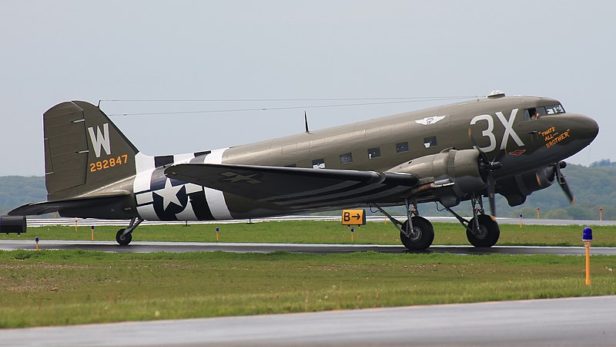 On June 6, the 75th anniversary of D-Day, flight simulation developer Aeroplane Heaven announced an upcoming Douglas C-47 for P3DV4.4+ which will focus on "That's all Brother" – the C-47 that led the armada of Skytrains across the English Channel to Normandy on June 6, 1944.
The developer states that this will be their "most challenging and rewarding project to date" as the team is planning to make the offering "the most detailed, Hi-Definition models of this aeroplane ever produced." Features will reportedly include:
C-47 Military and DC3 Dakota civilian versions with a wide choice of liveries; Hi Definition modeling in full, accurate detail, down to wire-strand locking wires on components in the cockpit and fully modelled gauges with correct assemblies and 3D needles and all dials with raised paint markings etc.

Hi Definition PBR textures INSIDE and OUT with highly realistic fabrics, metals and paintwork, ageing and weathering effects.

"On-the fly" configuration panel allows you to change liveries, colours, materials and ageing effects whilst flying.

We also plan to provide "That's all Brother" in as complete a history as possible from original as in 1944 right through to today's restoration and all the owners in between.
The model is currently being developed for P3DV4.4+ only, however they will look at other sims depending on demand.
Currently the team is working on the cockpit – specifically the center pedestal and controls. Renders of the modeling and "for the first time, some unretouched screenshots from P3DV4.5" can be seen below.

(via Aeroplane Heaven Top Photo: Godsfriendchuck via Wikimedia Commons)