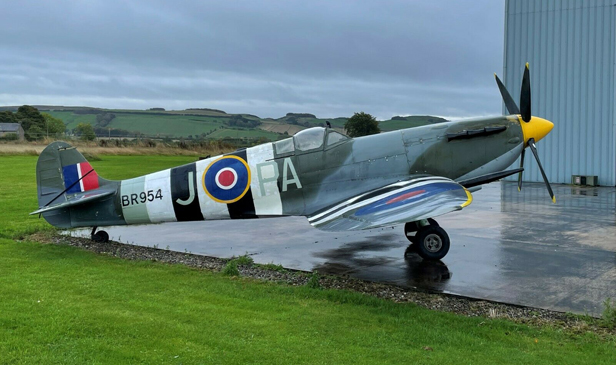 A full-scale, static Spitfire reproduction has been spotted for sale. The listing states (in part):
Static full size fibre-glass & steel Spitfire replica with trailer. Rental income from events. Has been used to inspire the next generation and generate income at airshows, local events, RAF benevolent fund and poppies appeal fund raisers. Accessible cockpit. condition average, but authentic. Good small business opportunity, Gate Guardian or Museum piece.
The reproduction is located in Perth, United Kingdom and is currently available for bidding. Click here to check out the complete listing.