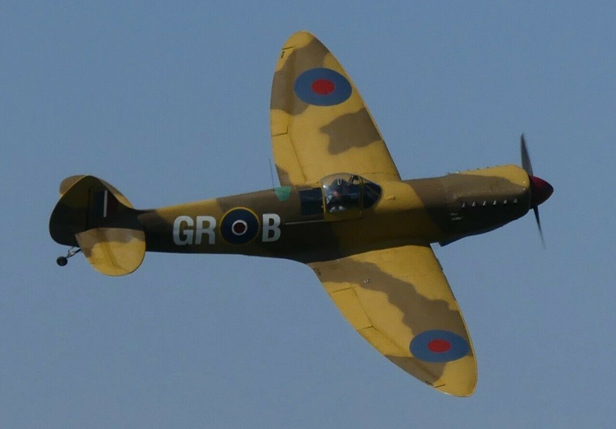 An 80% scale Spitfire Mk 26 has been spotted for sale. The listing states (in part):
FLYING SPITFIRE (mk26 80% scale replica) built from a kit in 2016. TTAF 20 hrs. Jabiru 8 cyinder 5100 engine, fixed pitch prop. A delight to fly with the same handling and evocative shape as the iconic original, but at a more accessible cost. Docile handling characteristics allows any competent pilot with, or aspiring towards, a tailwheel endorsement to fly this and be a hit at any event you attend.
The aircraft is located in Perth, United Kingdom. Click here to check out the listing.