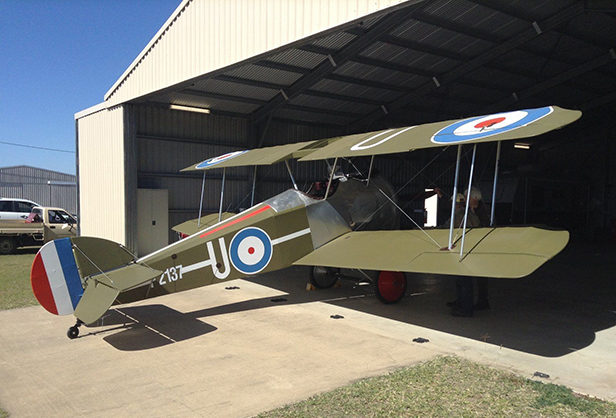 A full-scale Sopwith Camel reproduction has hit the market. The listing states:
For sale is my full scale replica of a 1918 WWI Sopwith Camel fighter. This aircraft is currently under going flight testing and is one of only two Camels known to be flying in Australia. No expense has been spared on this build which has taken over 3 x years to complete, paint scheme is based on the famous WW1 Canadian camel ace Donald McLaren, engine is a brand new 150hp 9 x cylinder Rotec radial fitted with a 90″ wooden culver prop and comes complete with replica Vickers machine guns and a cane wicker seat, this would have to be one of the closest replica's of this famous British WW1 fighter in Australia.
The machine is located in Toowoomba, QLD, Australia and is currently being offered for AU $60,000, or about US $43,338. Click here to check out the complete listing.