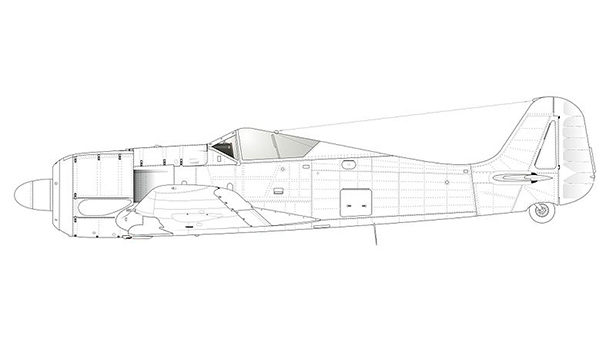 A 3/4 scale Fw 190 has hit the market. The listing states (in part):
Beautiful 3/4 scale replica Fock Wulf 190 A-1. Ninety percent complete. Must sell due to illness. All metal air frame. 12 hrs TT engine and airframe. Lycoming GO 435 geared engine 260 hp. Have spare engine for parts also available. New landing gear, trim tabs, cooling fan and baffles. Painted WWII color scheme JG/26 Adolph Galland. Previously appraised as is for $177,000.
The machine is La Quinta, CA and is available for $95,000. Click here to check out the complete listing.
(Image: B. Huber from Wikimedia Commons)