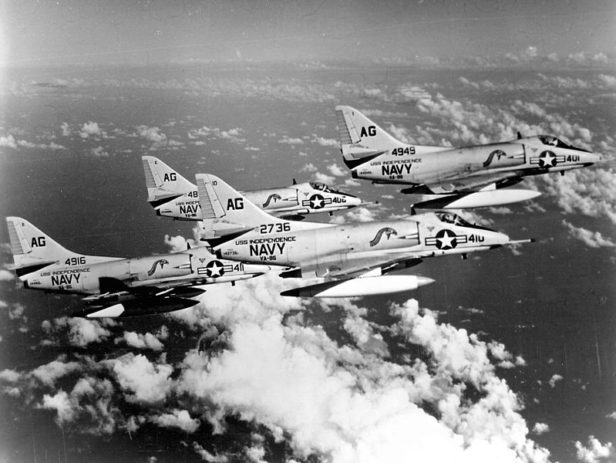 Douglas A4D-2N N233AT (S/N 12945) has hit the market. The listing states:
McDonald Douglas A4L, 149630, N233AT, Current Registration, Damage & Corrosion Free, Stripped (No Abrasives) For Retoration, Drop Tanks, Spare Engine, O/H Air Conditioner, Two Starter Generators With Drives For Possible Conversion To Self Electric Start, J65-20 Looks To Be Fresh. A Beautiful Airframe Hangared Since Taken Out Of Storage. Restoration Services Available.
The machine is located in Idaho Falls, ID and is currently available for $200,000 USD. Click here to check out the complete listing.
(Photo: U.S. Navy [Public domain], via Wikimedia Commons)