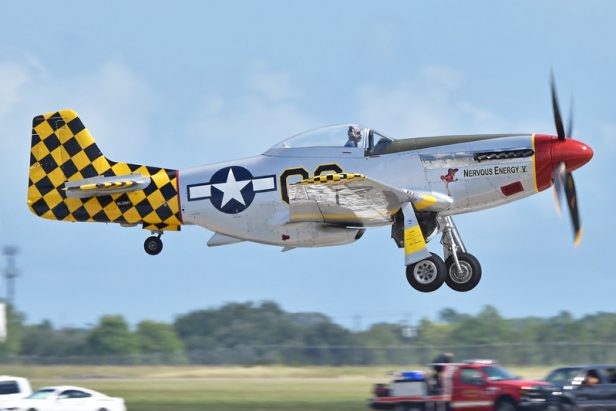 1945 P-51D Mustang S/N 45-11391 (N51MV) has been spotted for sale. The listing states (in part):
Back Seat Dual Controls Stick, Rudder, Brakes, Instruments, Throttle and Prop… TT 1700 180 SMOH Dual Oil Filters Merlin Fingers 5 SPOH Paint 9/10 2016 Interior 10/10 2020 Garmin Stack G530 GPS Comms G327 TXPD GDL82-ADSB Frt/Bck Intercom Digital Fuel Flow S-TEC 55 AUTO PILOT ALT HOLD GPS NAV A/C gone through 2015-2016 ANNUAL WITH SALE… 2×35 gal AUX Tanks in Ammo Bay 1hr 15min Fuel no External Drag 2x75Gal Drop Tanks Pre-Oiler New Concord Battery P63 W/Brakes 3 New Tires Steps Both Flaps O2 Fuselage Baggage Compartment
The aircraft is located in Spring, TX and is currently available for $2,275,000. Click here to check out the complete listing.
(Photo: Alan Wilson via Flickr)