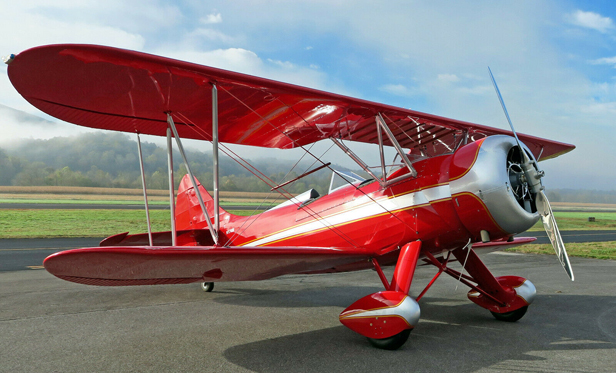 A 1941 Waco UPF-7 (SPECS Serial 5593) described as "freshly restored" and "in perfect condition" has been spotted for sale. The listing states (in part):
1941 UPF-7 Frame up restoration by BIPE INC… Eight years in restoration by the master Jerry Stadtmiller… Jerry has performed work for Lufthansa and the Smithsonian Air & Space Museum. Three seats. Custom leather upholstery… We just had a professional test pilot take her for her first, second, and third flights. A blast to fly and you can take two passengers. Ready for the judges!
The airframe reportedly has a total logged time of 2,300. It is powered by a Continental W670-6A 7-cylinder radial and spins a Hamilton Standard ground adjustable prop with polished blades. The listing includes a lengthy list of features.
The aircraft is located in Andrews, North Carolina and is currently available for US $327,650, although bids are also being accepted. Click here to check out the complete listing, which includes additional photos and details.