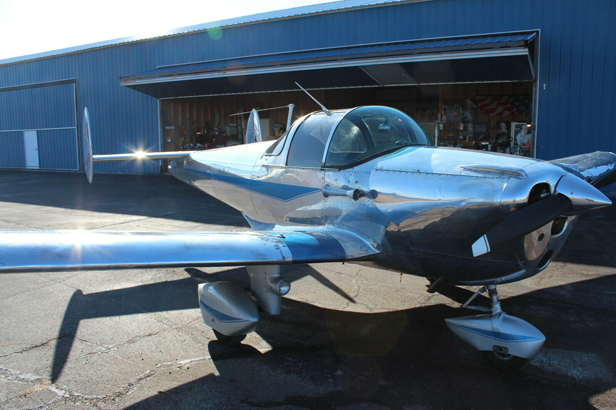 A "very well equipped" 1946 Ercoupe 415C has been spotted for sale. The listing states (in part):
Ercoupe 415C, 1946, not an LSA, no ADS-B in or out, fresh May annual, all AD's completed, no corrosion issues, plane is all aluminum, no fabric wings. TT 2265 TTSOH 920. many newer mod's like nose tank removed, electric fuel pump, light weight Sky-Tec starter, alternator, not generator, overhauled pressurized carburetor and recondition prop (re-pitched and balanced) carb temp gauge, amp gauge, suction gauge, nice panel, KX 155 with VOR Head with Glide Slope, KT 78A transponder, intercom, push to talk on both yokes. Night lighted instruments, strobes, duel wing and gear landing and taxi lights. Bubble tinted windscreen, overhead sun visor, larger rear windows, 18 gallons of use able fuel in the two wings, 9 each side with a 5GPH fuel burn, giving you 3 hours of flight time with a reserve. . If you're looking for a very well equipped Ercoupe, this may be the one, if you're looking for a cheap airplane, this isn't it.
The aircraft is located in Milwaukee, Wisconsin and is currently being offered for US $24,900, although bids are also being accepted. Click here to check out the complete listing.