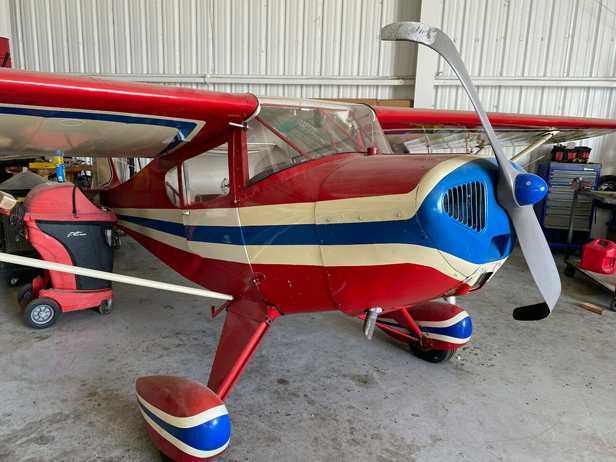 A 1946 Taylorcraft BC-12D1, described as "cute, cheap, recently flown" has been spotted for sale. The listing states (in part):
This aircraft has some desirable modifications, including: Header tank and 2 wing tanks for extended flight times; Dual heel brakes (quite rare) so the pilot can easily fly from either side (or use for tailwheel training); Scott tailwheel; Stits PolyFiber fabric; New slick mags in 2009; New sealed struts in 2009 as well!… The paperwork for this airplane includes logbooks from 1973 to the present for the airframe, from 1980 to the present on the engine. And lots of supporting paperwork, including 337s, weight and balance, AD compliance sheets and the owners manual! And the FAA bill of sale, and the FAA airworthiness certificate, and even the keys!
The aircraft reportedly has 2899 TT / 917 SMOH, while the The A-65-8 engine has 917 hrs SMOH and 377 since top overhaul on all 4 cylinders. It is located in Houston, Texas and is currently available for US $12,950, although bids are also being accepted. Click here to check out the complete listing, which includes additional photos and details.